If you are looking for sweet bread to have with your tea or to have as a dessert, Banana Bread would be the best choice. With its moist texture and soft crumbs coupled with the taste of banana and sweetness, this bread can steal your heart. And, it's not just delicious but healthy as well. Banana Bread is one of those snacks that you would not feel fed up with after eating. What's more, you could easily bake it from your home.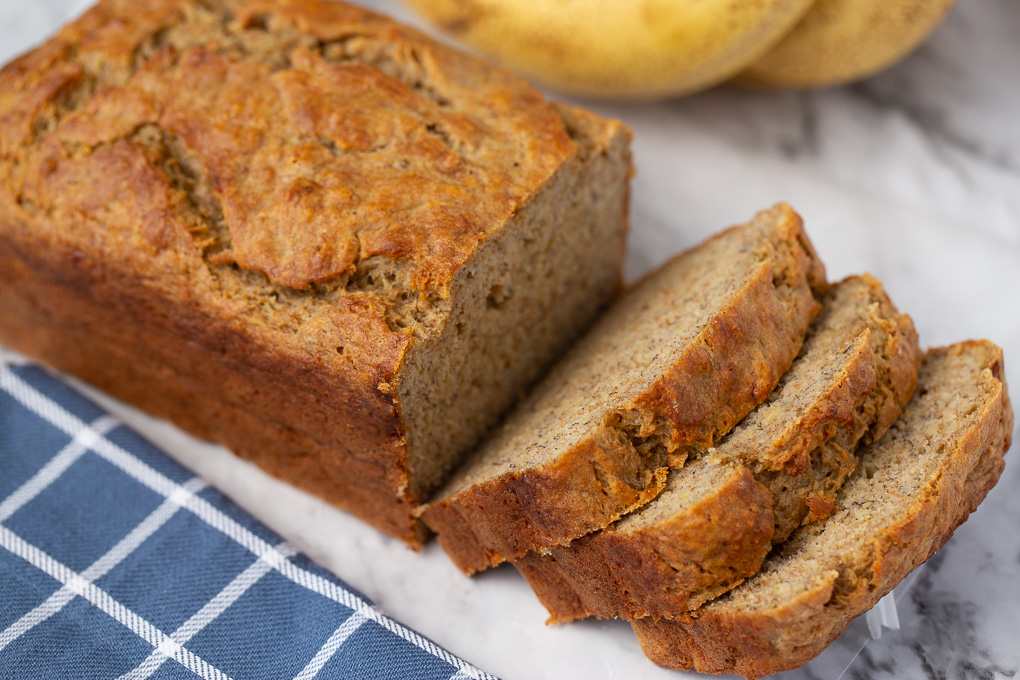 Without further ado, let's see how it's made!
Ingredients
5 tablespoons coconut oil
1/2 cup honey (or pure maple syrup)
5 medium bananas
2 eggs
1 teaspoon baking soda
1/2 teaspoon salt
1/2 teaspoon cinnamon
1 teaspoon vanilla extract
2 cups regular whole wheat
Preparation
1. Take the bananas in a bowl and mash them thoroughly.
2. Preheat oven to 350 degrees.
3. Take another bowl and add the mashed banana, coconut oil and honey.
Whisk thoroughly and mix them. Now, add the eggs and whisk again.
4. Now add baking soda, salt, cinnamon and vanilla to the same bowl and whisk until it's combined thoroughly.
5. Now, add the wheat and mix properly.
6. Transfer the content in the bowl to a baking pan and bake it in the oven for 1 hour.
7. After that, check whether the bread is baked properly. You could use a toothpick and try inserting it into the bread. If the toothpick comes out clean, the bread is good to go. Otherwise, leave it in the oven for 10 more minutes.
8. Take the pan from the oven and let the bread cool.
9. Slice it into pieces and serve them.
Enjoy the Banana Bread.