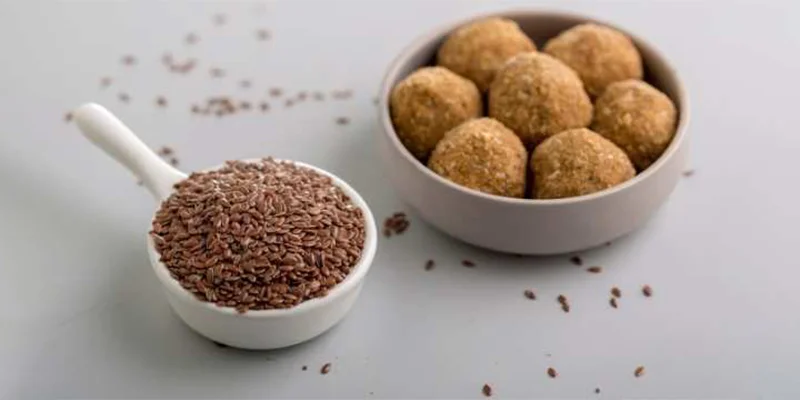 Comprised of flax seed powder and dates, Pinni is a North-Indian special sweet, which is gluten-free and sugar-free, making it completely healthy. With the ability to keep the body warm, this delicious dessert is a perfect winter delicacy! In fact, Pinni is considered as an essential winter food in North India. While it increases body temperature, it can also enhance immunity, energize your body and improve joint mobility. And, you can literally prepare it within minutes. It's that easy! Let's see how it's prepared!
Ingredients
1/4 cup water
1 cup flax seed flour/powder
1/2 tbsp cardamom powder
3 tbsp Ghee
10 finely chopped dates
1/4 cup raisins (optional)
Preparation
Take flax seed flour in a pan and roast it on medium flame without oil. Keep roasting until it becomes golden brown. Once done, keep it aside.
Now, place a deep pot on the stove and add ghee to it. Once the ghee melts, toss the dates and add water. Cook for 5 minutes with the pot's lid closed.
Next, take the roasted flax seed flour to the pot. Add cardamom powder and raisins as well. Mix the content thoroughly until it becomes thick.
Now, all you have to do is take a small portion of it and roll it with both hands to make it like a ball. Once you have used all the mix to make balls, let the pinni cool.
And, that's it! Pinni is ready to eat! Pinni is a great choice for an easy breakfast or a sweet snack!
---
---
---