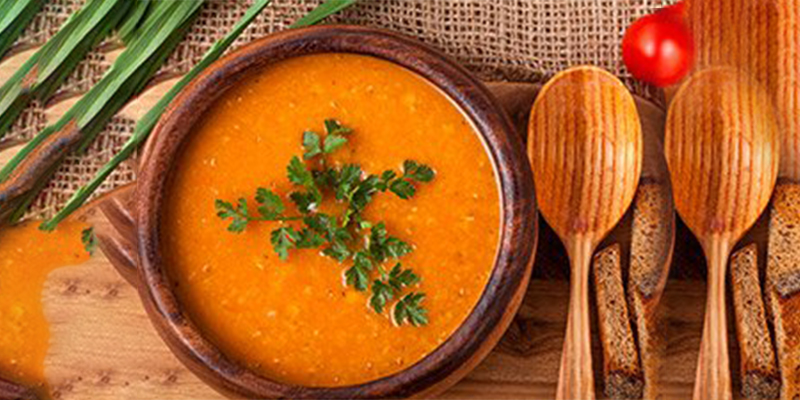 Spring, the time of renewal and growth. Also, spring is a time that may leave us feeling foggy and sluggish due tho the spring colds and coughs. So here is a delicious soup that you can add to your spring diet which will facilitate gentle cleansing and rejuvenation.
Red Lentil Lemongrass Soup, the combination of lemongrass and pippali can boost the body's natural capacity to cleanse and rejuvenate. Pippali, (Indian long pepper) being a rejuvenating force, balances the energy of both Kapha and Vata. It is also an ayurvedic remedy that enhances immunity and fortifies lungs. On the other hand, lemongrass uplifts the cleansing of the lymphatic system and is soothing to body and mind. Most importantly, it's tasty!
Ingredients
2 tablespoons sunflower oil
4 tablespoons ginger lemongrass paste
¼ teaspoon Himalayan salt
1 teaspoon organic pippali powder
2 plum tomatoes, peeled, chopped (optional can be swapped with shallots or sweet potato)
2/3 cups organic red lentils or masoor dal
4 cups of water
2 tablespoons lime juice (or to taste)
4 tablespoons cilantro (or to taste)
Julienned steamed Swiss chard or mustard leaves (optional garnish)
Instructions
In a medium pan, warm the sunflower oil in medium-low heat.
Add the lemongrass paste, salt, and pippali powder. Sauté until you get the fragrance (about 30 seconds).
Toss in the tomato or sweet potato. Add the lentils and water. Bring to a boil, then reduce heat and simmer, uncovered for 10 minutes or until lentils are soft. The lentils will lose their shape and become somewhat mushy.
Add the lime juice and cilantro.
For a creamy consistency, you can pure with an immersion blender.
Adjust lime juice/cilantro to taste.
Red Lentil Lemongrass Soup is ready to go. Serve warm.
---
---
---