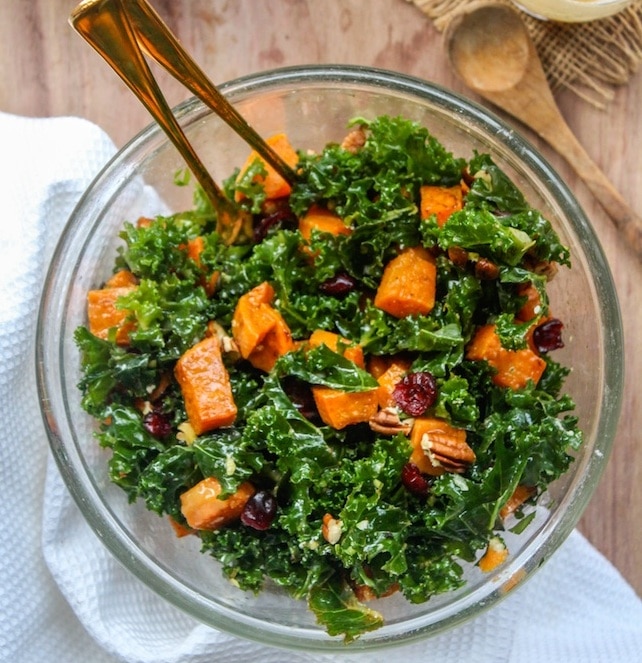 Sweet Potato with Kale & Ginger make you feel brightly alive. Sweet potatoes are rich in carbohydrates, which means these roots can satisfy the appetite for long stretches of time. Ginger adds its pungent sweetness to spark your digestion. Altogether Sweet Potatoes with Kale and Ginger creates a perfect balance for you.!!!
Ingredients
– Ginger (Fresh)-3/4 inch
– Kale- 1/2 lbs
– Salt (Mineral Salt)- 2 pinch
– Sunflower Oil -1 teaspoon
– Sweet Potato- 2nos
Instructions
Boil the kale leaves until it turns a vibrant shade of green and strain it.
Put chopped sweet potatoes in a separate bowl, with just enough water to cover them. Add required salt and boil for some time. Remove from heat.
Saute grated ginger in sunflower oil for some time. Then add cooked sweet potatoes and kale.