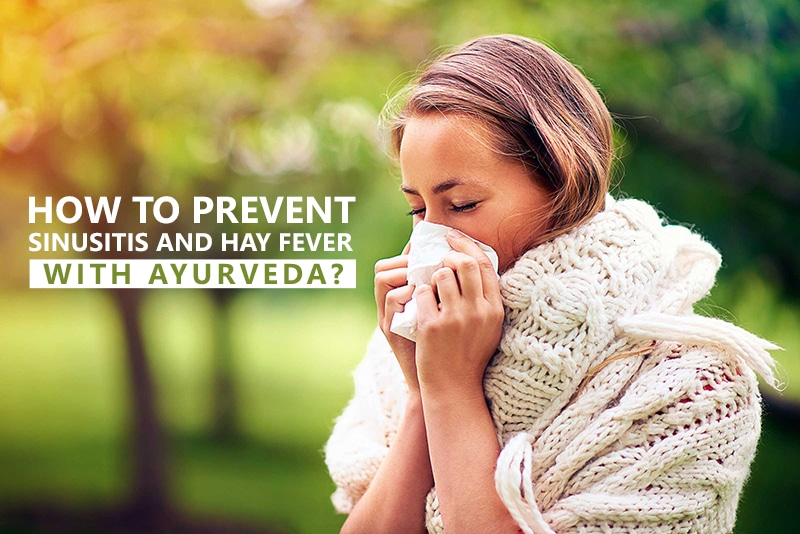 Sinuses are eight hollow cavities in our skull around the nose. Sinuses lighten the skull, acts as a shock absorbers for skull, improve our voices and moistens nasal cavity. The mucus layer shields the nose from micro-organisms, pollutants, dirt and dust.
Sinuses drain the mucus produced by them into the nasal cavity but get themselves blocked due to excess mucus production or due to a blockage in the mucus outflow. Eventually, they get attacked by bacteria which causes pain, inflammation and purulent mucus leading to sinusitis. People who have asthma, allergies, structural blockages in the nose or people with weak immune systems or sinuses are at a greater risk of forming sinusitis.
Sinusitis involves the manifestation of viruses, bacteria and fungus in the sinuses causing inflammation, infection and related symptoms. There could be symptoms of acute rhinitis (common cold) followed by involvement of the sinuses marked by the appearance of thick, yellowish mucus at the initial stages. Head ache, heaviness of head and loud cough with a little mucus are the most common and annoying symptoms of sinusitis.
Kapha people are prone to sinusitis. However it can happen to vata people when immunity is compromised and to Pitta people when inflammatory response is increased. Even though Ayurveda recognises the presence of microbes, Ayurveda gives great emphasis on balancing doshas and maintaining internal balance especially in case of chronic sinusitis.
How to prevent sinusitis:
– Avoid direct exposure to cold wind, snow, and dusty atmosphere.
– Avoid cold foods especially in cold and/ or windy weather.
– Cover your head, ears and dress up adequately while venturing outdoors in cold weather.
– Prefer warm food which is easy to digest if you are Kapha or vata body type or tend to develop sinusitis easily.
– During the acute phase of a common cold, eat warm light food with a touch of oil/butter/ghee. Millet, quinoa, oat porridge, grilled meat, vegetable or meat soup, etc. are good.
– If you are constipated, address it aggressively, particularly if you have an allergic predisposition.
– Regular Nasal cleansing Anutailam or Saline water and oral cleansing using warm saline water or warm Triphala tea. It will helps to clear passages and drain mucous.
– Incorporate turmeric in your diet. Turmeric, in any form (whether as a spice in cooking or brewed as tea), helps to reduce congestion, inflammation and allergic disposition.
– Never stay awake late in the night as it will reduce your immunity.
– Avoid drinking immediately after meal as it increases mucous production. Keep yourself hydrated adequately, but do not over-consume water.
What is Flu?
Flu is not common cold, it is a highly contagious respiratory illness induced by influenza viruses that infect the throat, nose and sometimes the lungs. It can cause moderate to severe illness, and in susceptible individuals can lead to death.
Flu viruses are circulated mainly by the tiny droplets made when people with a flu cough, sneeze or talk. These droplets can settle in the nose or mouth of people who are nearby. The flu spreads also by touching a surface that has the flu virus on it and touching on their own nose or mouth.
Ayurvedic Approach To Flu
Ayurveda does identify the presence of infections, germs and the contagious nature of certain diseases. But Ayurveda emphasises more on making the body stronger to fight and prevent infections. Ayurveda understands poor metabolism and accumulation of toxins as the main causes of low immunity. So after addressing the present infection and imbalances, Ayurveda focuses on improving health and immunity by improving metabolism and doing detox which truly helps in repeated and/ or chronic infections.
Many herbal supplements have antimicrobial and antiviral activity and helps to control flu and its symptoms.Herbal supplements are not only meant to prevent, treat, mitigate or cure a disease but also can help your body to balance the doshas (the functional factors of the body) and eliminate toxins. Flu involves imbalance of kapha and vata. But sometimes pitta can also be affected resulting into the imbalance of all the three doshas. When all the doshas are imbalanced it can easily affect general health and result into complications like respiratory diseases, sinusitis, fatigue, etc.
Steps To Improve Your Natural Immunity during flu season:
Usually outbreaks of flu happen when the human immunity is low because of seasonal changes. So taking extra measures during these seasons can help to prevent flu to a great extent.
Avoid working too much and nap during day time. Overwork tires the body making us prone to infections. On the other hand, nap during day time increases mucous accumulation in the body and there by increasing the chances of flu.
Preventing exposure to cold and drought by having proper layer of cloths. When it's windy or snowy remember to cover ears and head as well.
Avoid cold foods and drinks.
How To Build Your Resilience To The Flu
The winter season, marked by cold weather, is the perfect time for Vata and Kapha to get complicated. Aggravation of Vata and Kapha are the main cause of flu. Immunity supporting herbs like Amalaki, Ashwagandha, Guduchi, ginger and Basil can help to keep the doshas in balance and prevent flu. Sip warm Basil- Ginger, ginger-lemon Tea several times a day.
A special herbal tea for flu:
This is a traditional Kerala recipe that can help to prevent progress of cold into fever and flu. This recipe is highly popular in Kerala and equally effective.
Ingredients:
Fresh Basil: 2 Handfuls
Ginger: half inch, thinly sliced or crushed.
Black pepper: A quarter teaspoon
Clove, cinnamon, cardamom: 1-2 (optional)
Palm sugar: 1 tablespoon
Water: 2 cups
Boil water with palm sugar in a pan. Once palm sugar is almost dissolved add other ingredients except basil. Boil for 2 minutes and then add basil. Let the tea boil for 10 more seconds and turn off the stove. Sip warm tea. You will begin to feel the relief in 10 minutes. Keep sipping warm tea every 1-2 hours, a quarter cup at a time.
Keep the pan of tea closed to save the aroma and flavours. Always drink warm. You may reheat.
Comments: If you are pitta dominant reduce or avoid black pepper and use fresh ginger.
Even though symptoms and ill conditions can be cured at starting stage though precautions and tips, you need to take a expert advice when they are not under control or lasting more than 2 days. Call Dr Rafeena for booking yours: 0469 928 491.