Date pudding is an easy-to-make pudding comprising dates, one of the healthiest fruits, as the main ingredient. This pudding would be ideal to be consumed after your meal and it's sure to indulge you in its taste. Let's look at how it's prepared.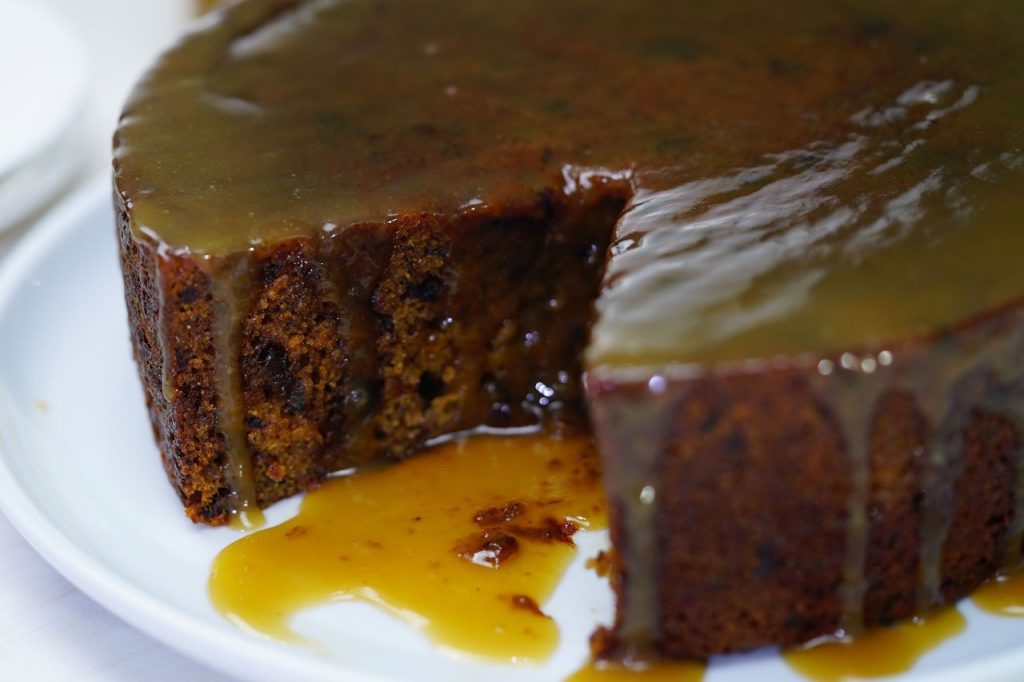 Ingredients
1 cup (150g) chopped dates
1 tablespoon unsalted butter/ ghee or vegetable oil
1 1/2 teaspoons baking soda
1 cup (200g) sugar or half a cup honey
1/4 teaspoon salt
1/2 teaspoon cinnamon
1/4 teaspoon ginger
1 cup boiling water
1/2 cup (60g) chopped walnuts or flax seeds (optional)
1 1/3 cups (156g) All-purpose flour or almond flour
Preparation
Preheat the oven to 350°F. Butter a 9″ round or an 8″ square pan.
In a bowl, add boiling water to dates with baking soda and leave for 10-15 minutes. Give a gentle crush in a food processor and then add butter, sugar, salt and spices.
Add flour and mix again. Then add nuts/ seeds and transfer to the pan.
Bake the cake in the oven for 24 to 27 minutes, until set but it should be a tad moist.
Remove the cake from the oven and serve warm.

You may glaze your pudding with hot caramel sauce
Note: Leftovers can be covered and stored in your refrigerator